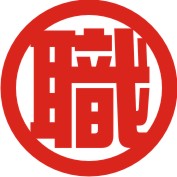 Counseling services include the activities of special lectures, workshops and campus recruitment to assist students in self-exploration, know the status of employment in the society, and establish correct career concepts. Our counseling allows students to make appropriate decisions in their careers, find their place in the workforce and serve the country and the society.
1. Conduct career counseling for MCU students
    (1)career development ideas and correct career knowledge through promotional material.
    (2)Hold activities of career counseling and campus job fair.
    (3)Provide various testing tools and career consultation services to help students with their self-exploration.
    (4)Analyze career market trends and provide job hunting information.
    (5)Implement career consultation services to help students with their self-assessment and job hunting skills.
2. Conduct further study counseling for MCU students
    (1)Provide relevant information on further study and study abroad.
    (2)Implement further study consultation services to help students with planning their further study.
3. Establish MCU Job Search System Website for MCU graduates and alumni to search for jobs online and actively invite enterprises to recruit new employees online
4. Implement follow-up consultation: Compile the graduated student follow-up consultation of each department, understand the difficulty and adjustment they are facing in their career development for reference to improve future consultation
5. Assist students and graduates in specialty training and participation in various government examination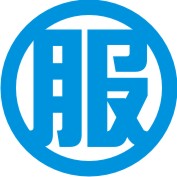 What is "Service-Learning"?
Service-Learning combines the ideas of Service and Learning. The general concept of service is providing social service or being a volunteer.  Going into the community to provide voluntary service and human empathy can help segments of this society. However, we also emphasize the important concept "Learning", which is the most difference from the traditional notion of voluntary service.  In "Service-Learning" , we not only expect students to join in serving the community but also to learn for  themselves and grow up.
Mission Statement of Service-Learning Section
With the trends of globalization and cultural diversity, students should cultivate abilities to accommodate others, deal with problems, and have civic ethics. Therefore, the Student Affairs Division formulated "LOVE MCU" (Learning Offering Virtue Enthusiasm Mind Catcher Ubiquity & Universe), expecting students can be nurtured to know, feel and carry out their social responsibility. The mission statement of Service-Learning Section not only follows the goal of LOVE MCU but also aims to build up professional, intelligent, and enthusiastic university community.
To achieve these purposes, our tasks are as follows:
    1. Plan and conduct courses on Service-Learning for the departments.
    2. Manage resources, including on-campus and off-campus.
    3. Hold Service-Learning activities, such as competitions, workshops, extension courses, discussions…etc.
New service-Learning Activities are coming soon
In order to create a happy atmosphere on Ming Chuan campuses and popularize Service-Learning, we plan a series of activities:
    1. Logo and poster design competition
    2. Service-Learning course teacher assistant workshop
    3. Professional Service-Learning course
If you have interest, welcome to join us. The more you do, the more you learn.